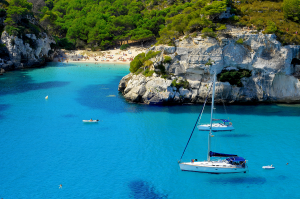 Bareboat yacht charter gives total freedom; you can sail anywhere, the only restriction being your time, sailing experience and the weather.
To find bareboat yacht charter for you please select your preferred date, the country, region, starting base, type of yacht… For any further informations or additional discount please send us your inquiry to office@ultimanautica.com .
Bareboat Yacht Charter is the most common classic charter. This implies that the person who rent a boat has a minimum knowledge and appropriate license to independently manage the boat. Autonomous navigation is the goal of every ambitious charterer. Not only because of the challenges that it brings, but also because of the total freedom and enjoyment in sea and nature.