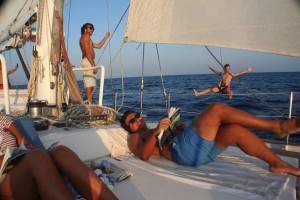 If you just want to enjoy and let professional to manage a boat, in this case the best solution for you is skippered yacht charter.
Just write to us your preferred date, the country – region, number of person… to office@ultimanautica.com , and we will send our proposal in shortest time.
Skippered yacht charter mean that the yacht is rented with a professional crew consisting of a skipper/captain who is responsible for the maneuvering of the yacht. In several cases the skipper is aided by other crew members as well.
Skippered charter is normally used for larger yachts for which a skipper/captain with documented special nautical skills and experience is required.